Walk - Overview#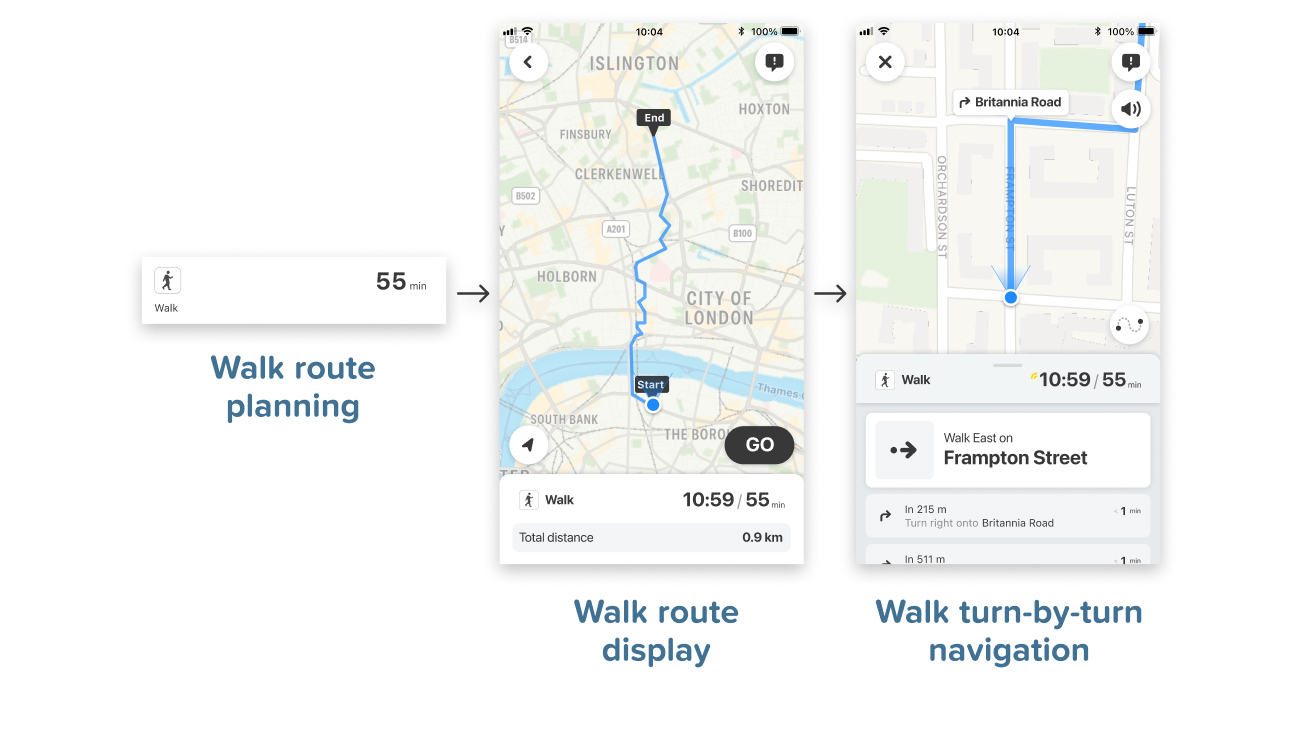 Our unique approach allows for anyone to integrate Walk Routing and Navigation instantly with just a few lines of code. Take advantage of our industry-leading detail and features, built specifically for walking, and refined for over a decade.
---
Example Gallery#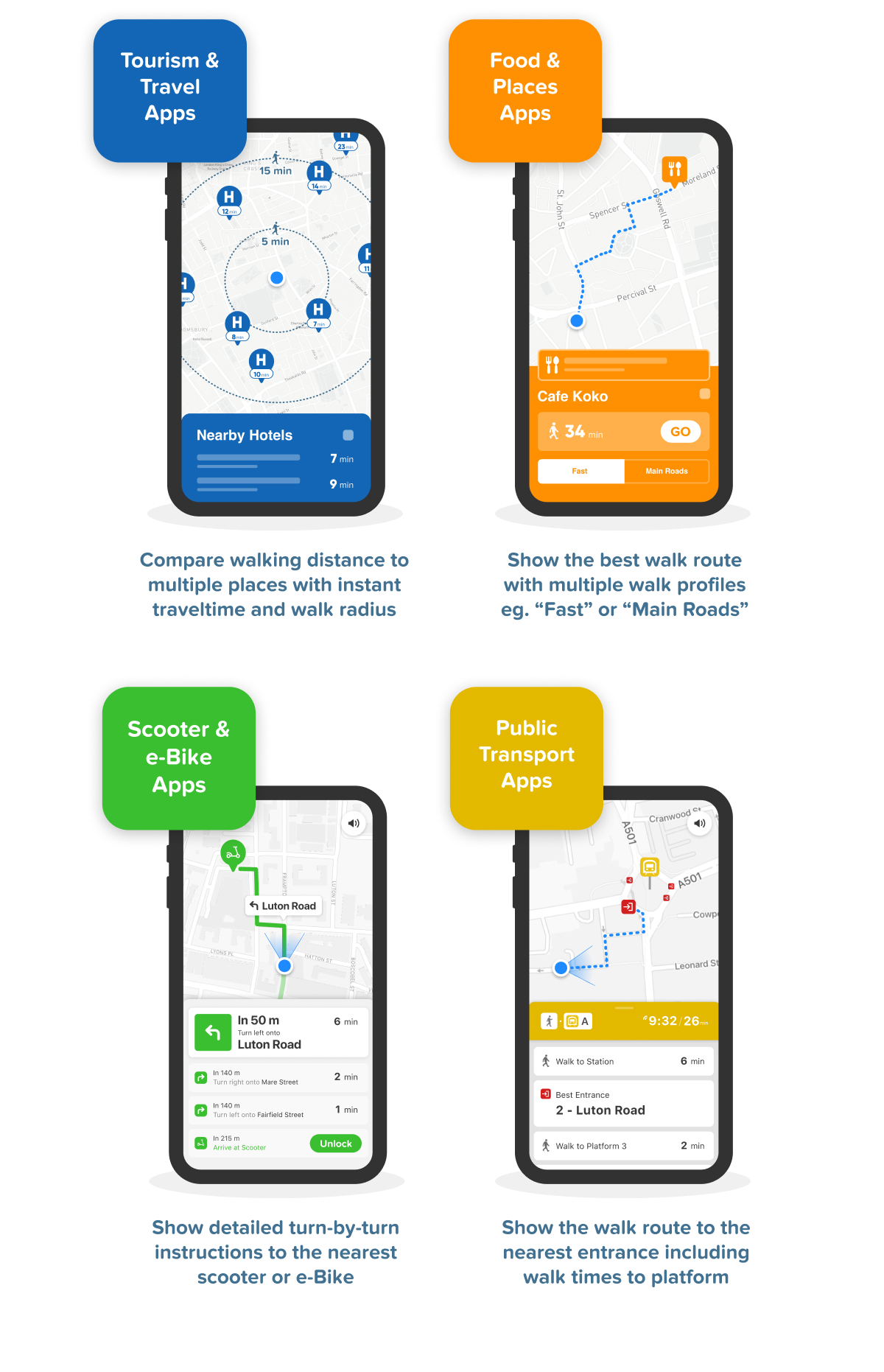 ---
Our Walk Routing works EVERYWHERE, on the entire planet.#
No matter if in remote rural areas, or in the megacities of the world, our walk routing works anywhere, calculating the best walk routes and turn-by-turn directions. Built on top of OpenStreetMaps (OSM), with then adding multiple layers of detail on top of it.

Fully customisable to match your look & feel#
Our SDK is designed to integrate seamlessly into your product. Configure colours, fonts, icons to match your look & feel, and pick from a range of features and details to match your use-case.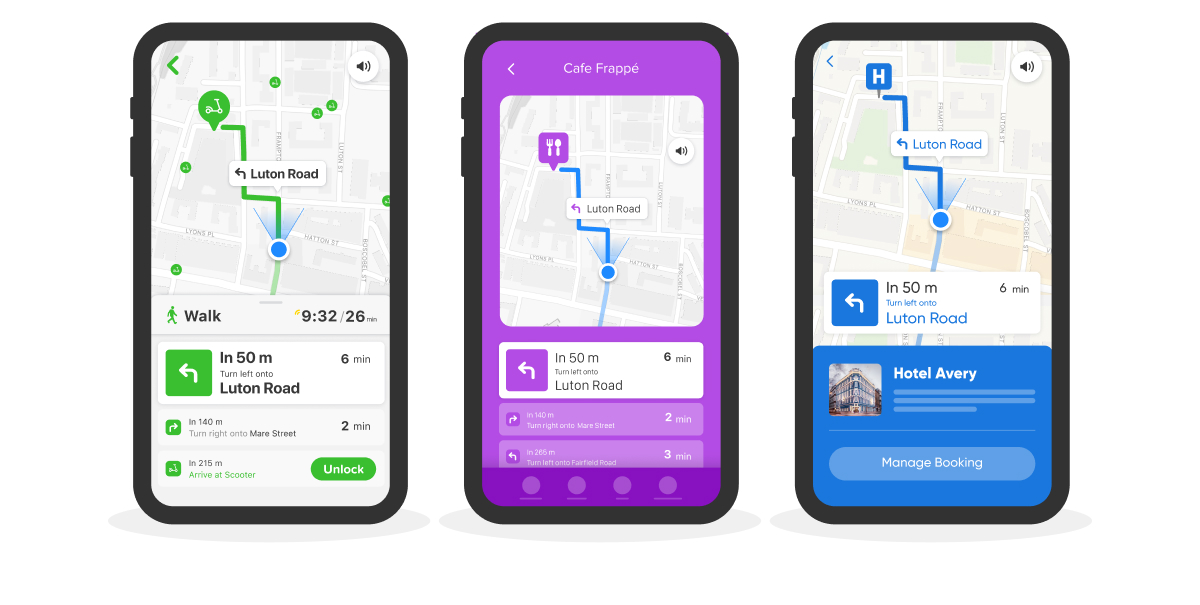 Features#
Turn-by-Turn instructions
When walking, turn-by-turn instructions are key when navigating your route. Our experience guides users through their journey in real-time, with many features such as detailed turn instructions on both the map and list, 3D map view, compass orientation, contextual map-zoom, route overview toggle, real-time ETA countdown, time based distance info, and automatic rerouting.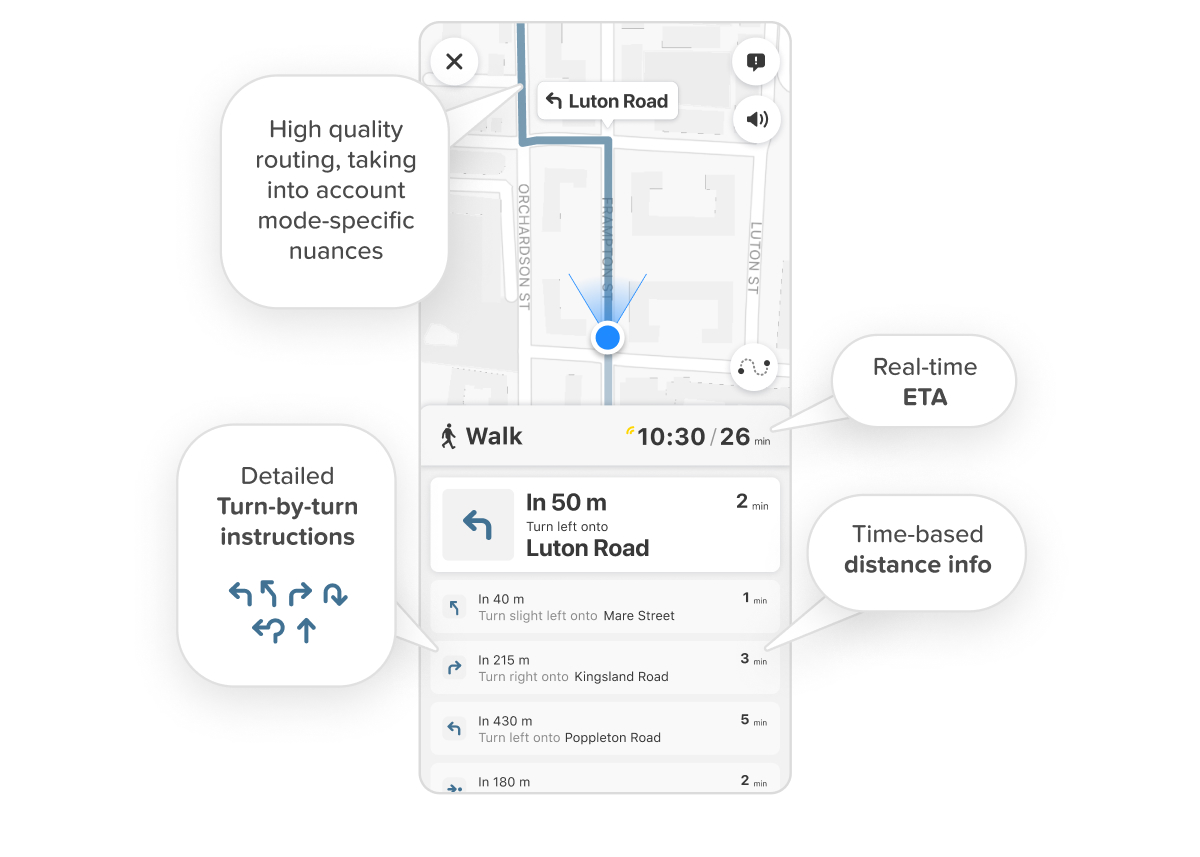 Voice Guidance
Let your users keep their phone in their pocket and just follow the voice, guiding them with detailed turn instructions.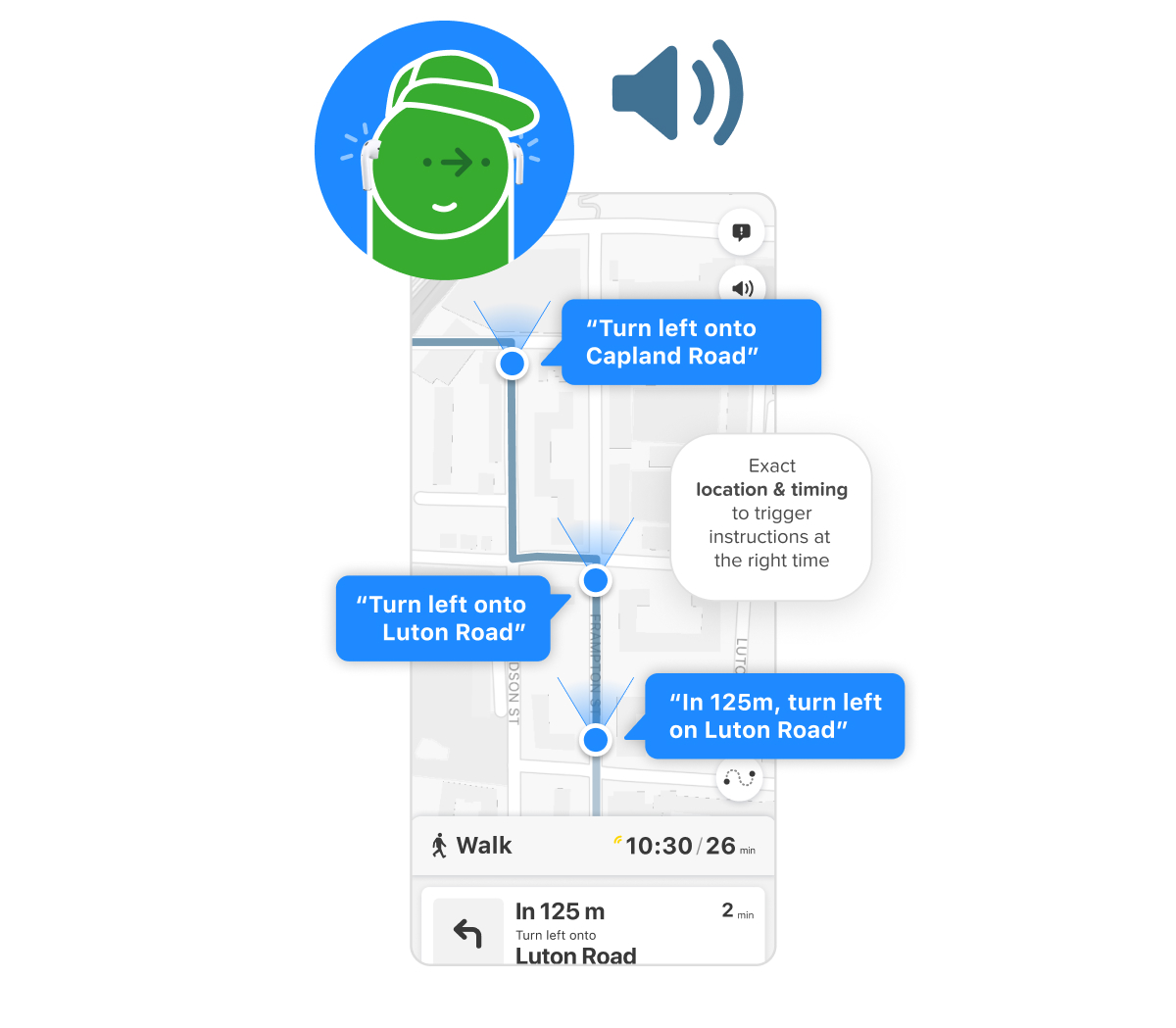 Multiple Walk Profiles
Let your users choose which walk routes they prefer. Choose between "Fast" which gets them there the quickest or choose "Main Roads", which calculates a route using only main roads, helping your users navigate more safely after dark.

Avoiding steep hills
Our router combines elevation data with the walking graph, finding routes that avoid steep hills by automatically routing around them.

Pedestrian zone priority
Our router automatically calculates routes favouring pedestrian zones, finding routes that avoid busy roads and cars as much as possible.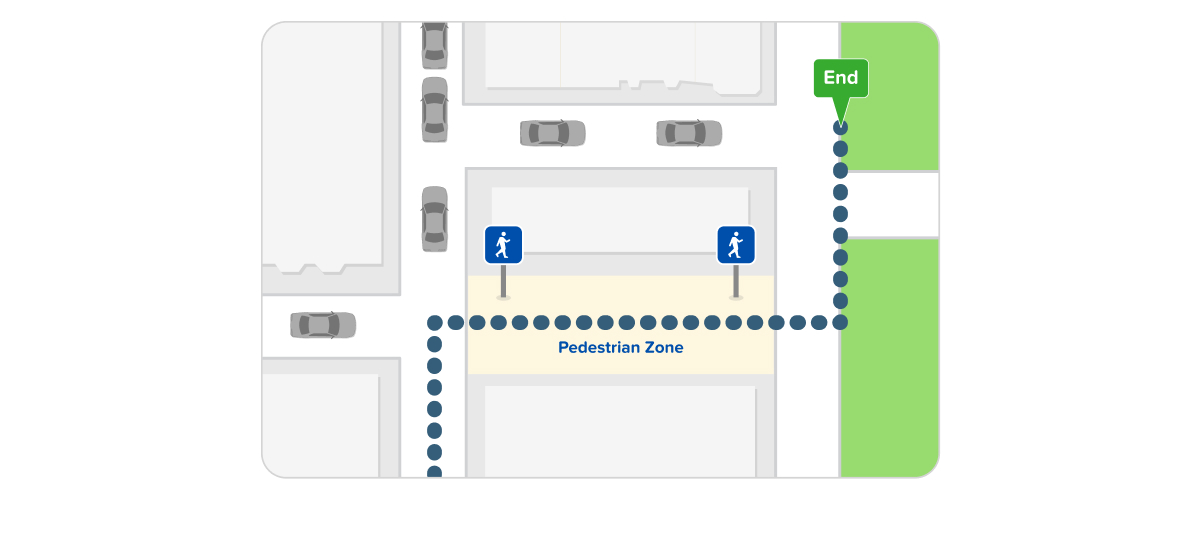 Connected to the Public Transport infrastructure
When integrated with public transport, our walk router finds the best entrance for your user's specific journey.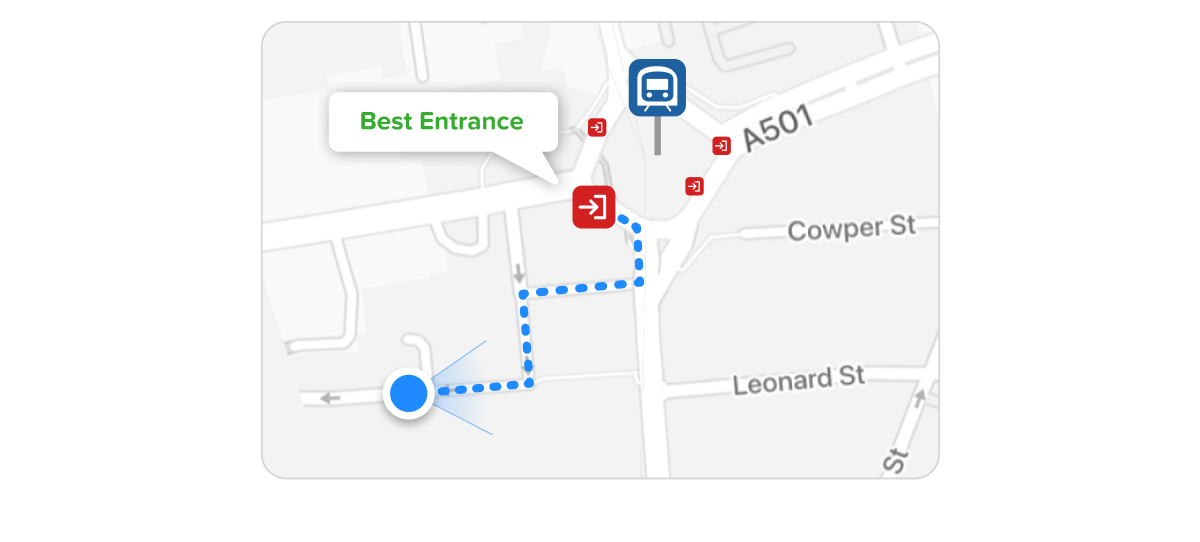 Step-free routing
For people with accessibility needs, our router not only finds routes that avoid steps & stairs, but also finds the best accessible entrances and in-station instructions.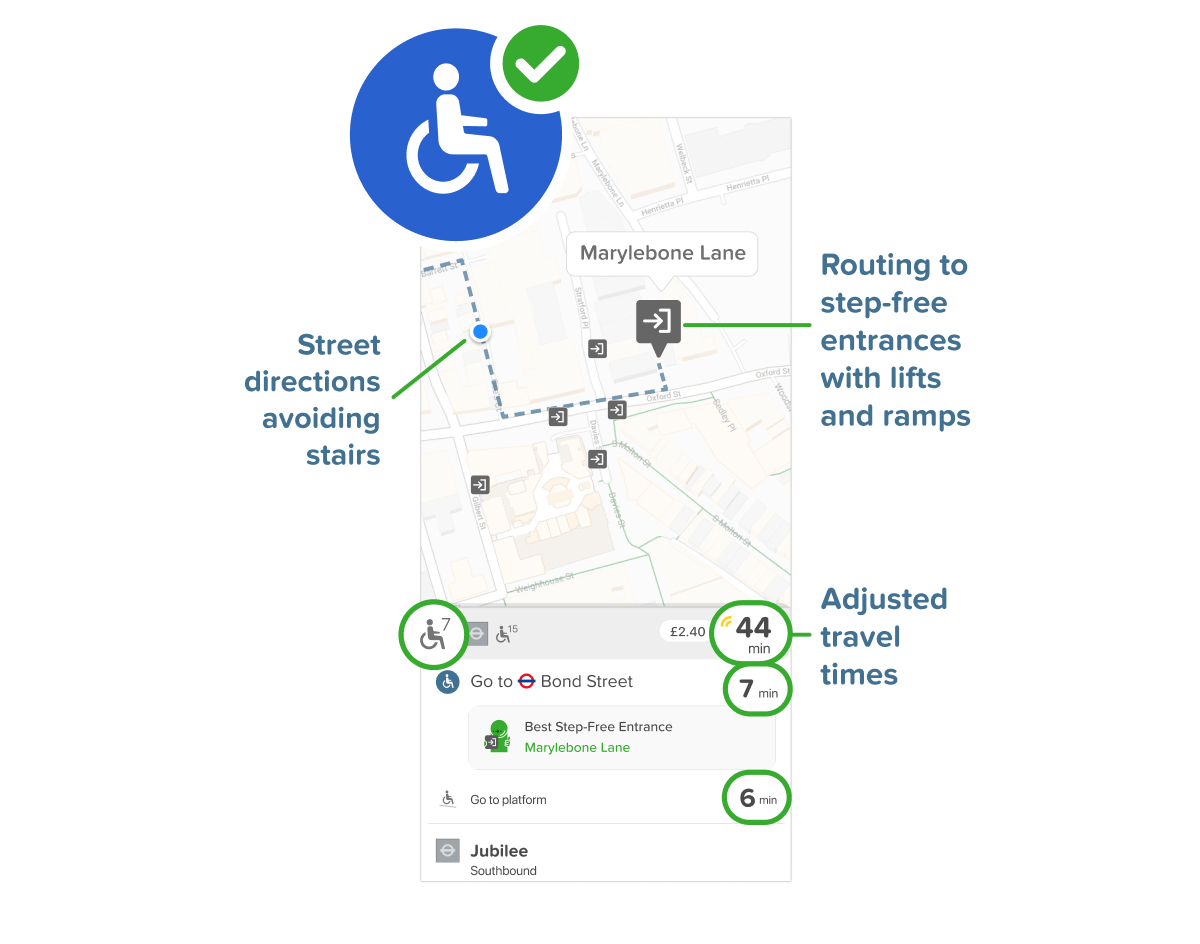 Powered by the best data in the industry#
Our 'Data Factory', a suite of proprietary tools built over a decade, aggregates, processes, and maintains all the data underlying our Walk Router.
High-resolution detail
Our Walking Graph covers the highest level of detail, including roads types, surface materials, pedestrian areas, stairs, station graphs, and elevation.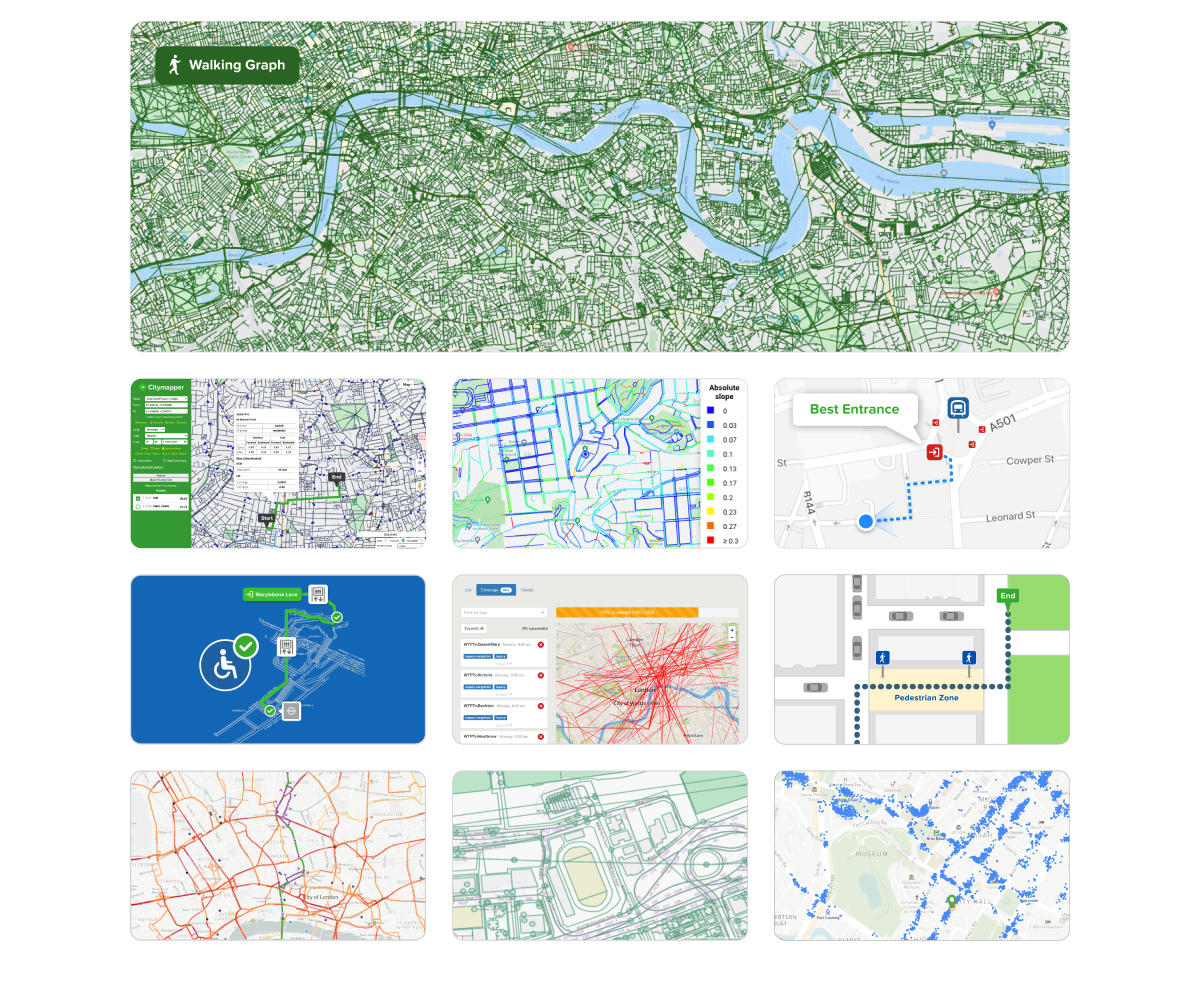 Learning from real-world usage
We analyse real trips, gathered through our consumer app from users all around the globe, to compliment our graph and to predict accurate travel times.

---