Our technology and differentiation#
The most accurate data#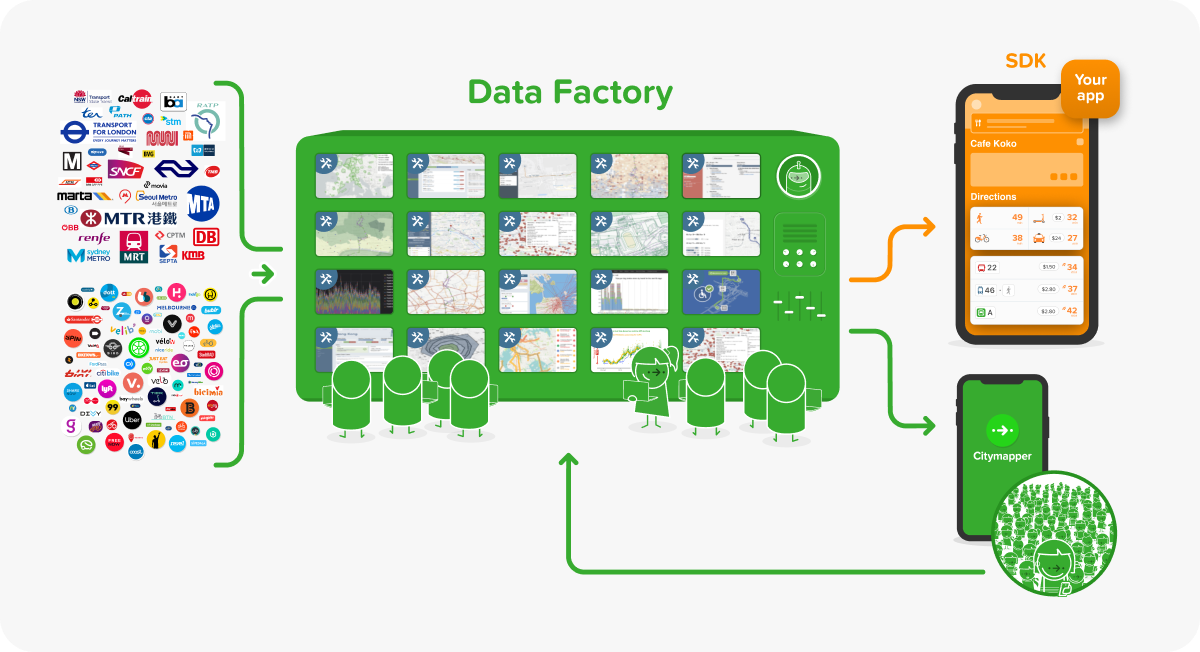 We aggregate and improve thousands of public and private transport operator feeds. Our data factory, developed over a decade, uses dozens of proprietary tools and a team of expert data analysts to generate and maintain the most in-depth and trusted information everywhere. Our tools automatically learn from real-world use of our products, ensuring the accuracy of our data is always improving.
Routing algorithms designed for humans in cities#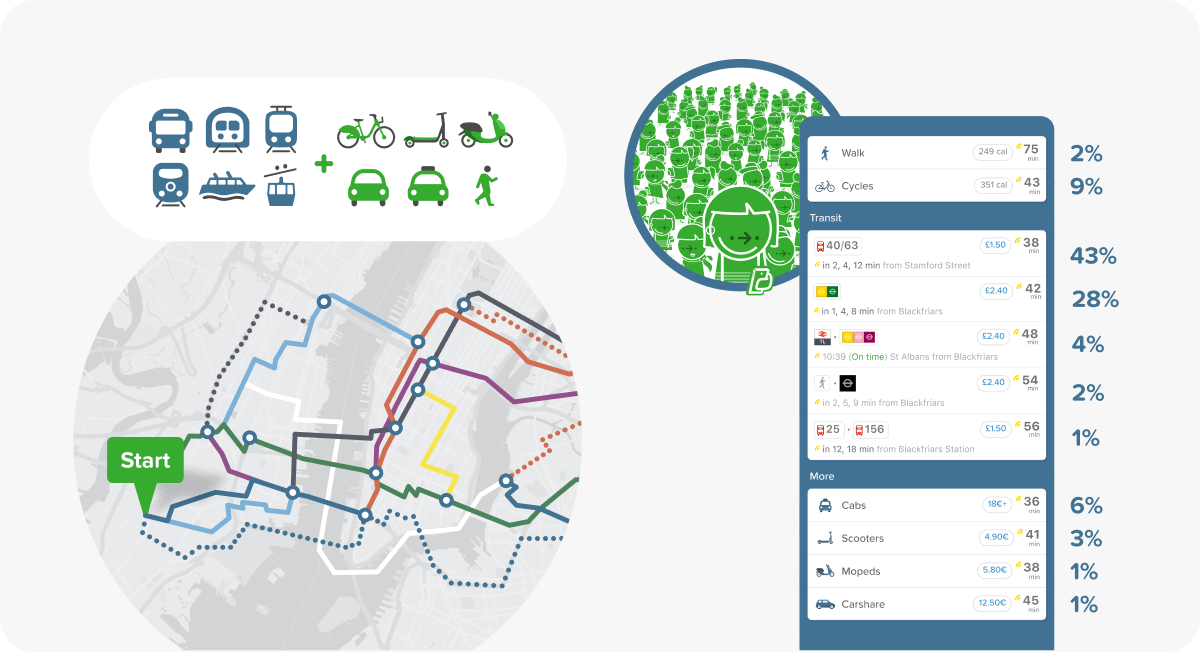 Realtime and multimodal - our routing covers all modes and combines them seamlessly to find the routes that matter to your users. Our custom routing algorithm has been trained on billions of real user choices to find the routes users actually want to take in real-life.
Award-winning user interfaces#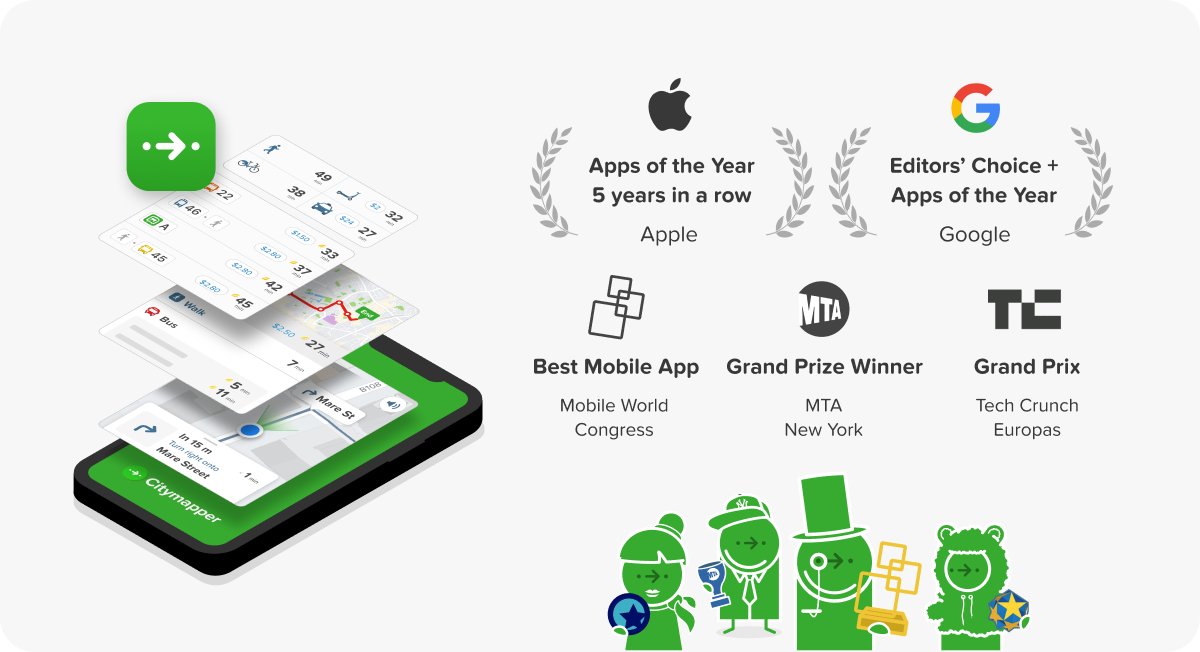 We've spent years designing the ultimate mobility app, winning the hearts and minds of the industry and users alike. We've applied everything we've learned to our SDK, enabling you to add great journey planning and navigation experiences to your products with a plug and play integration.