Example use cases#
Journey planning and navigation deliver major UX enhancements across a wide range of use cases, including:#
Social apps#
Zenly, owned by Snap, is a mobile app that shows you a live map of your friends and family. They've integrated our SDK to help their users meet up with their friends, comparing the best routes and getting detailed directions - without having to leave the Zenly app.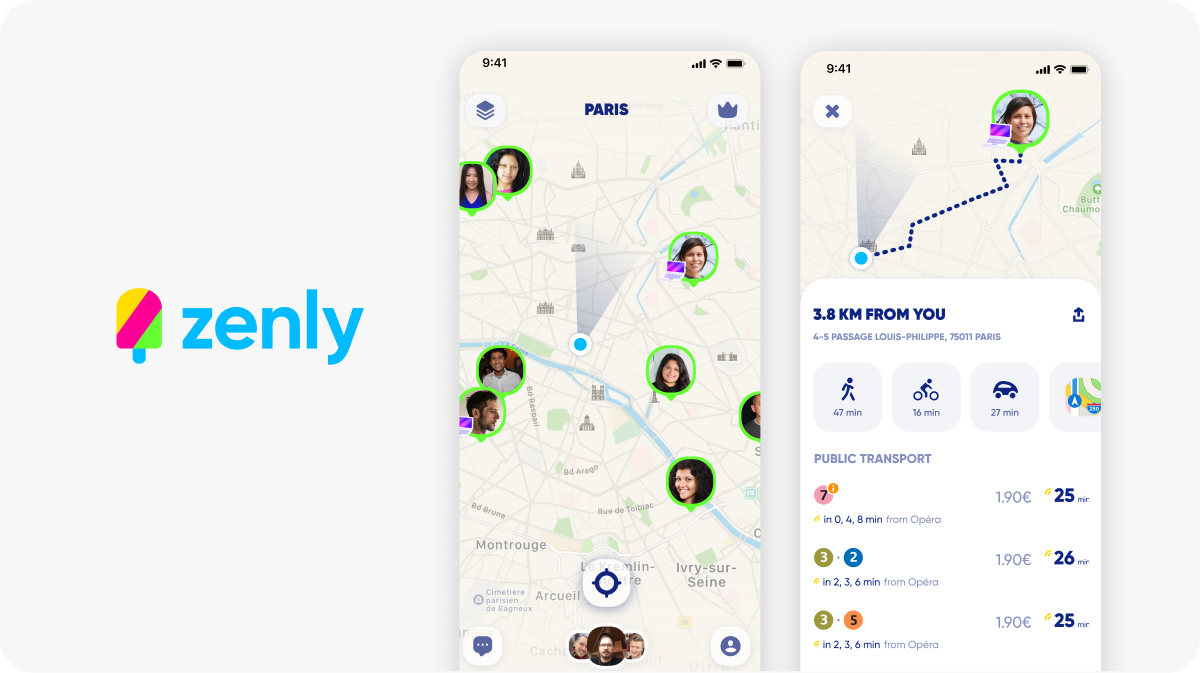 Micromobility apps#
Our SDK helps riders reach their destination with native turn-by-turn navigation, specialist routing for different modes, and integrated geofence and parking information.
Built-in real-time audio guidance offers a hands-free navigation experience.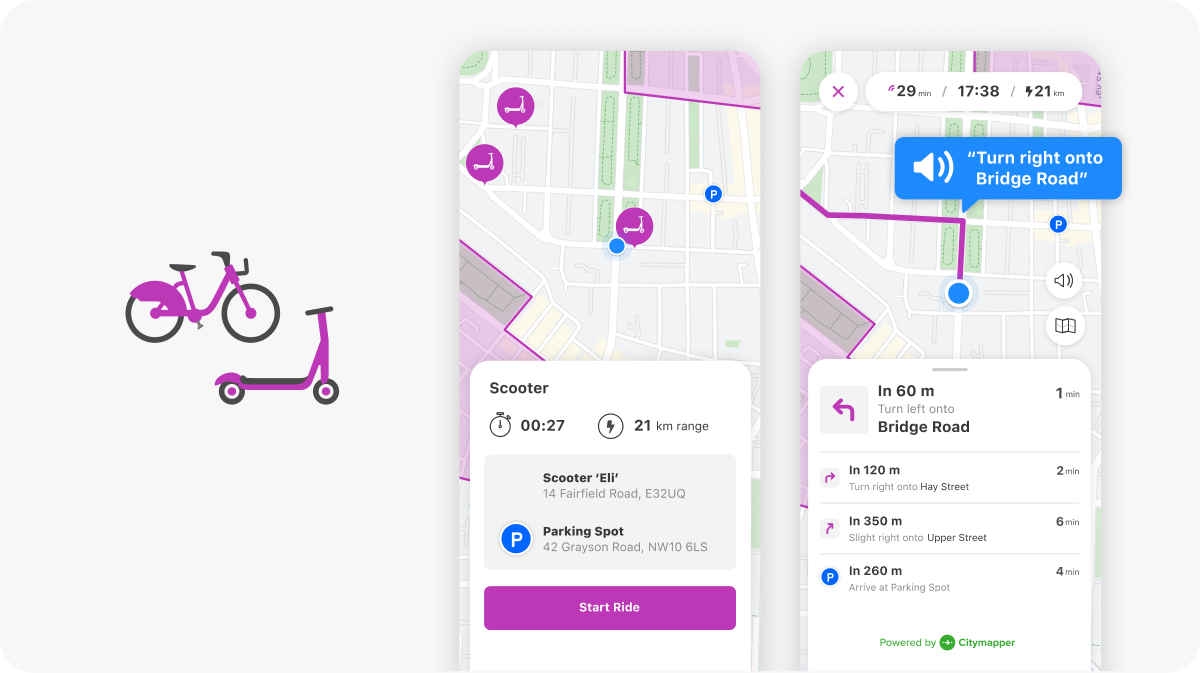 Transit operator apps#
Transit agencies and operators can use our SDK to provide end-to-end journey planning with detailed instructions and turn-by-turn navigation.
Users benefit from hyper accurate data, and multimodal routing including real time updates.